Bio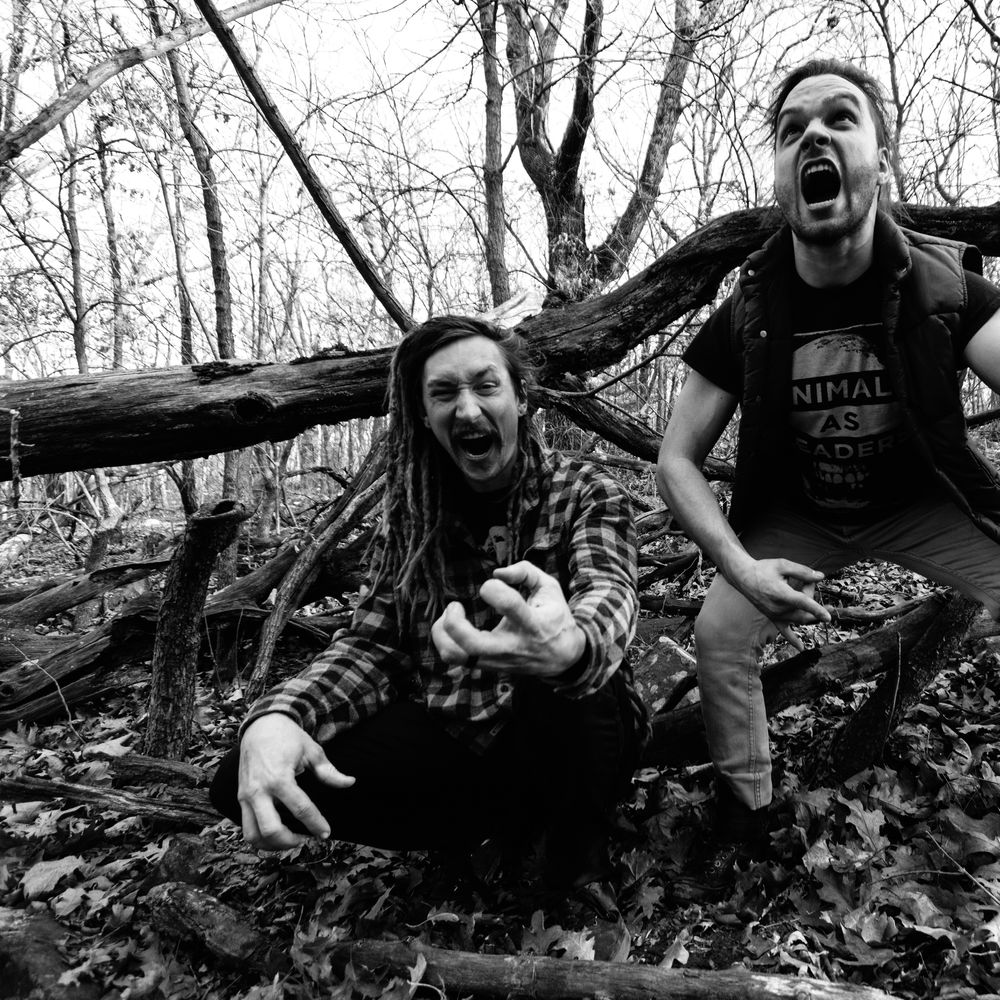 Gadgets Sons was founded in 2017 by Charles Ian Ireland (Guitar/Vox) and Phillip Mofadi (Drums). Rather than spending precious time searching for a bassist they began self-producing tracks out of Ireland's own Backshack Studio and playing shows as a two piece.
Garnering attention for their earthshaking live performances the band has developed a dedicated loyal following. Incorporating multiple styles of metal into a unique blend showcasing scorching vocals and soaring solos cascading over brutally punishing rhythms guarantees a distinctive listening experience.
After winning a battle of the bands for a spot at Rocklahoma in October 2019, they immediately released their self-titled debut in November 2019. Gadgets Sons continues to write, produce, and record their second album amidst this pandemic and are poised to release new music in 2021.
Milestone shows
2017
December 23rd (BAR Bar,  Denver CO)
2018
January 7th (The Boom, Oklahoma City) 
March 2nd (Blackthorn Pizza, Joplin MO) 
March 27th (The Vanguard, Tulsa OK) 
June 2nd (Snug Lounge, Oklahoma City) 
July 14th (Texas Death Metal Fest, Tomcats West, Fort Worth TX) 
September 29th (Chimera Lounge, Tulsa OK) 
October 26th (Fur Shop, Tulsa OK) 
November 3rd (The Root, Oklahoma City) 
November 10th (Bad Ass Renees, Tulsa, OK)
2019
Jan 19th 2019 (Gloomfest, Vanguard, Tulsa OK) 
Mar 23rd (Enid, OK) 
April 20th (Your Moms Place, Oklahoma City) 
April 28th (She the Serpent Video Shoot, Inner Circle, Tulsa OK) 
June 20th (Red Brick Bar, Norman OK) 
October 5th (Battle for Rocklahoma, Shrine, Tulsa OK) 
November 2nd (Album Release, Bad Ass Renees, Tulsa OK)
5 Time We Are Tulsa Music award nominee
Album of the Year (2019)
New Artist of the Year (2018)
Metal Artist of the Year (2018, 2019)
Concert/Event of the Year (2019)